We can do amazing things with your old/ damaged photos
and documents. We use a variety of image editing techniques to remove damage and aging effects from the digital copies of your physical photographs. The scanning & restoration work is all done here at On the Wall and we do everything with the utmost commitment and respect. Our prices start at $20.95 for simple repairs & color adjustments.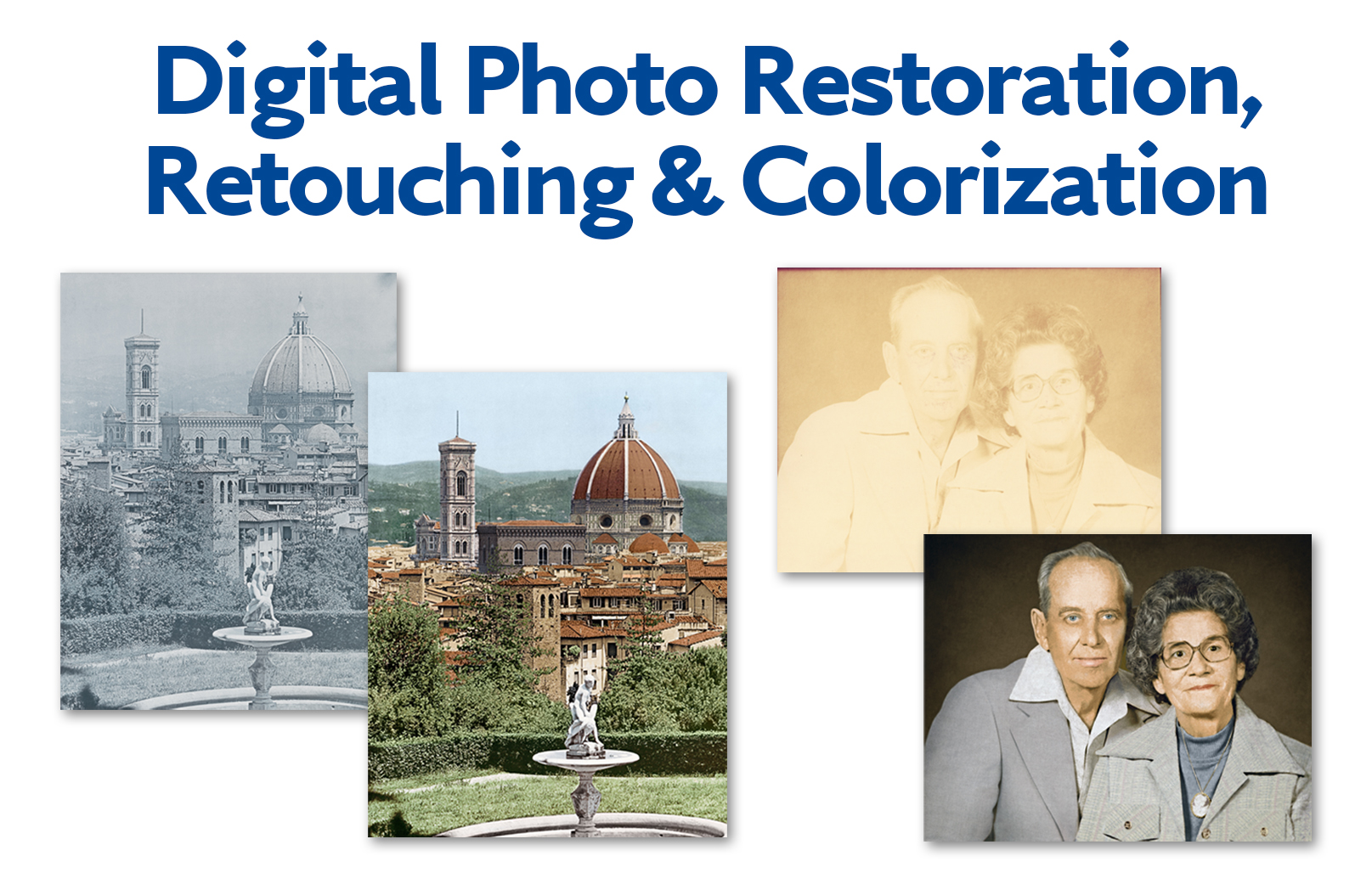 Professional Photo Editing and Restoration - with Ben Swensen
Services We Offer:
Repair Tears, Scratches, & Cracks
Repair Damage from Sun, Water, & Mold
Restore Faded Photos
Color Correction
Colorize Black & White Photos
Recreation of Missing Pieces
Photo Enhancement
Scanning & Repair of Damaged Documents

Come and meet with Ben Swenson
in Graphics / Printing Services
at On The Wall - Frames, Mirrors, Art, and Printing
1916 E. McFadden Ave.
Santa Ana, CA 92705
(714) 543-9811



Photo courtesy Susan Toda one of our wonderful clients.