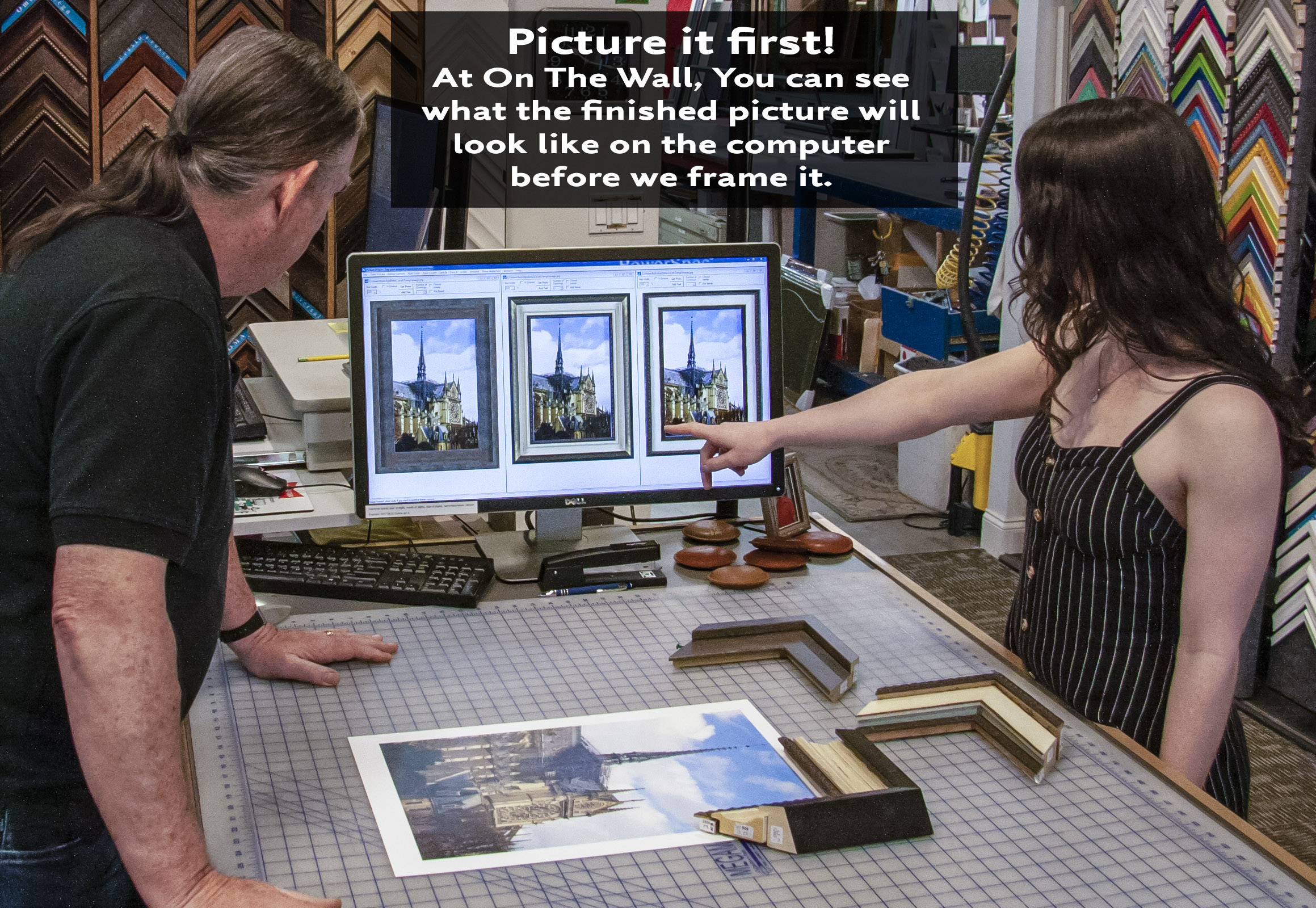 This state of the art imaging system allows us to show you what your finished custom frame and mat will look like on our computer. You can even see side by side comparisons. If you send us your artwork using 'Picture It First' we can email you designs to choose from.
Picture Framing, It's what we do!
Bring or send your framing project into our store in Santa Ana open every day for a free estimate, this is best option for most choices.
Or if you have a photo of the item you would like to frame click See It Framed to design a frame and mat online.
If you just want to design a frame and mat without uploading your photo click Virtual Framer.
With a picture frame selection that is without compare, frame visualiztion, friendly helpful consultants, guarenteed satisfaction- even the design, you will actually enjoy the design process and love the finished picture. On The Wall has over 3,000 different picture frame mouldings to choose from. 160 of the most popular frame styles are IN-STOCK for fast turnaround and the best prices. We have many pre-cut mats and ready made frames so that you can literally get something framed while you wait. In business since 1980, On The Wall has the friendly experience to handle any request. and products that are just not available any where else, and our framers are true craftsmen. COME IN FOR A FREE DESIGN CONSULTATION AND ESTIMATE.
Conservation framing is done by Professional Picture Framers Association- Certified Picture Framers using the most advanced techniques and materials. We also offer Tru-Vue Museum Glass® and Optium® Acrilyc.

New customer discount 10% off your entire first order.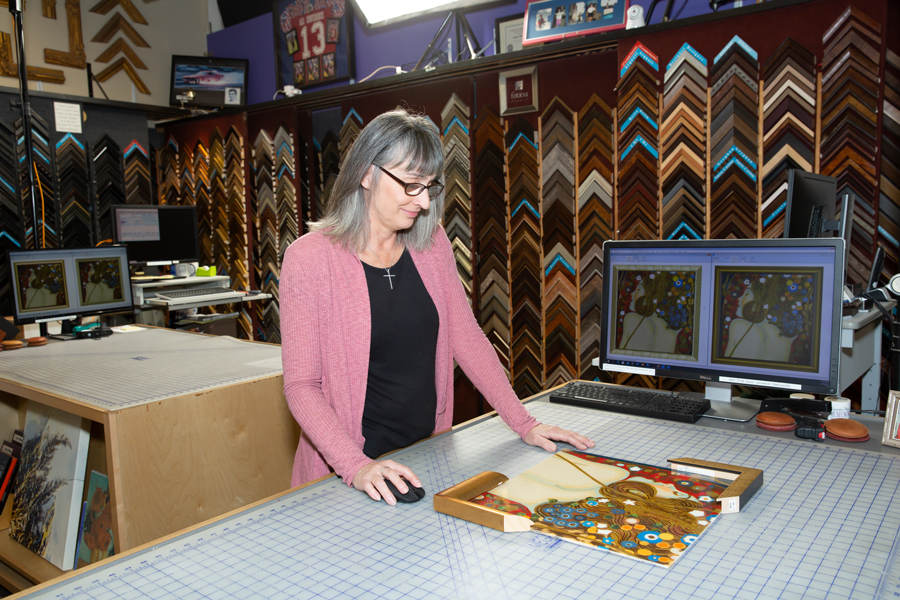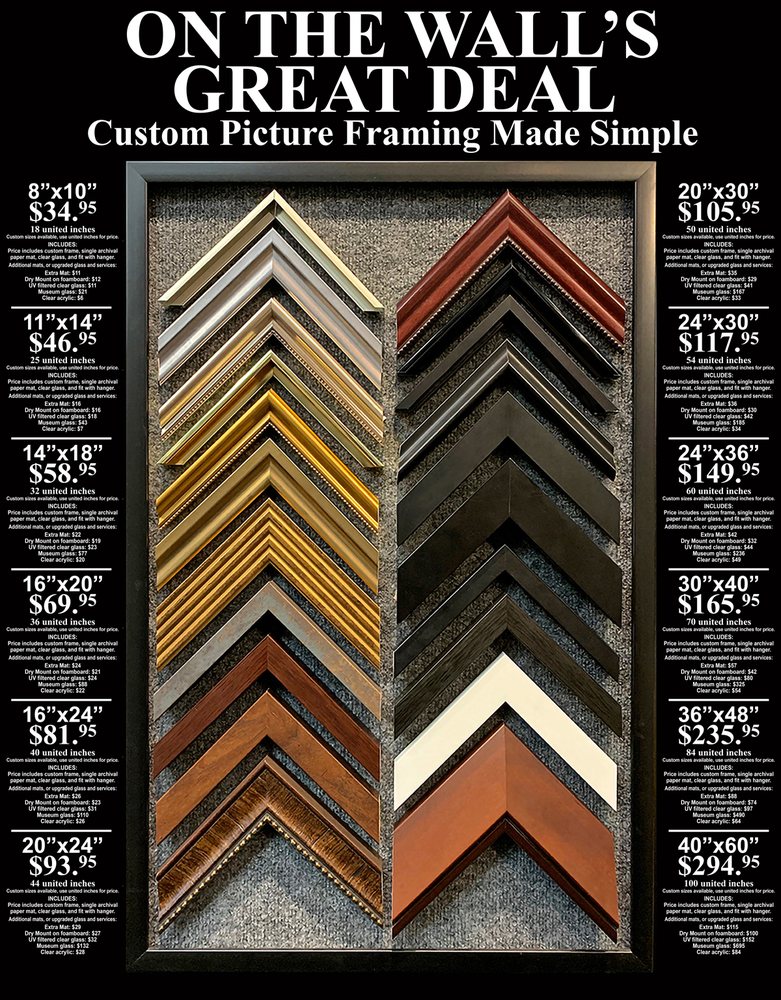 Sports Jersey Shadowbox Frames Made Simple
1. Bring in your sports jersey
2. Pick your archival paper mat color
3. Pick the type of glass you would like
SAVE up to 45% with our New Package Pricing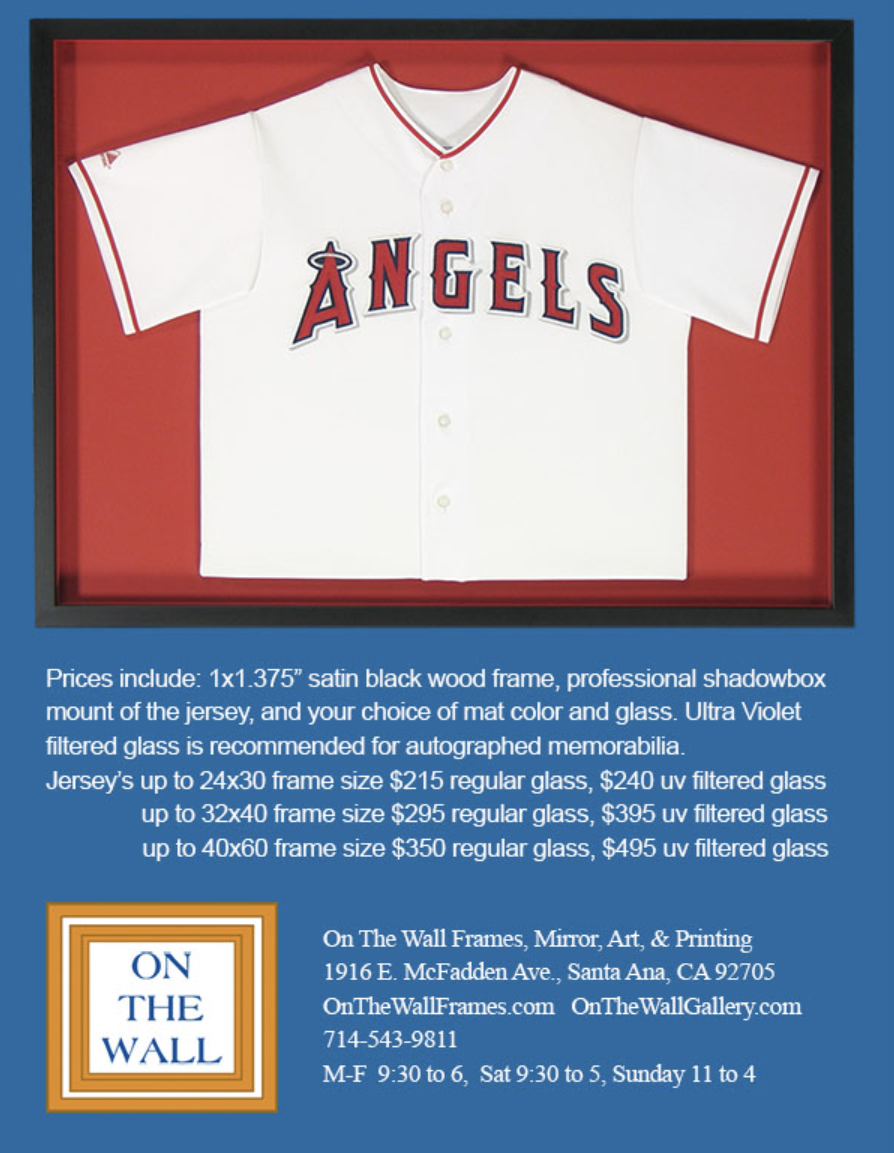 On The Wall is an authorized dealer of the following manufacturers, carrying entire product lines from each company. Feel free to click on the link for these sites, shop around and contact us for pricing.